HR Master
Release Date: Apr 29, 2020
Do you think it's easy to be an HR Manager? Download HR Master now!
About
Exhausted of being interviewed with HR specialists for your desired job? Now it's your turn to hire!
Hold all recruitment process of your company. Try to hire the most suitable candidates among applicants and increase efficiency of the company.
You will have various departments to run the company and have to prioritize hiring process according to core functions of the business and employees' happiness.
Ingame Shots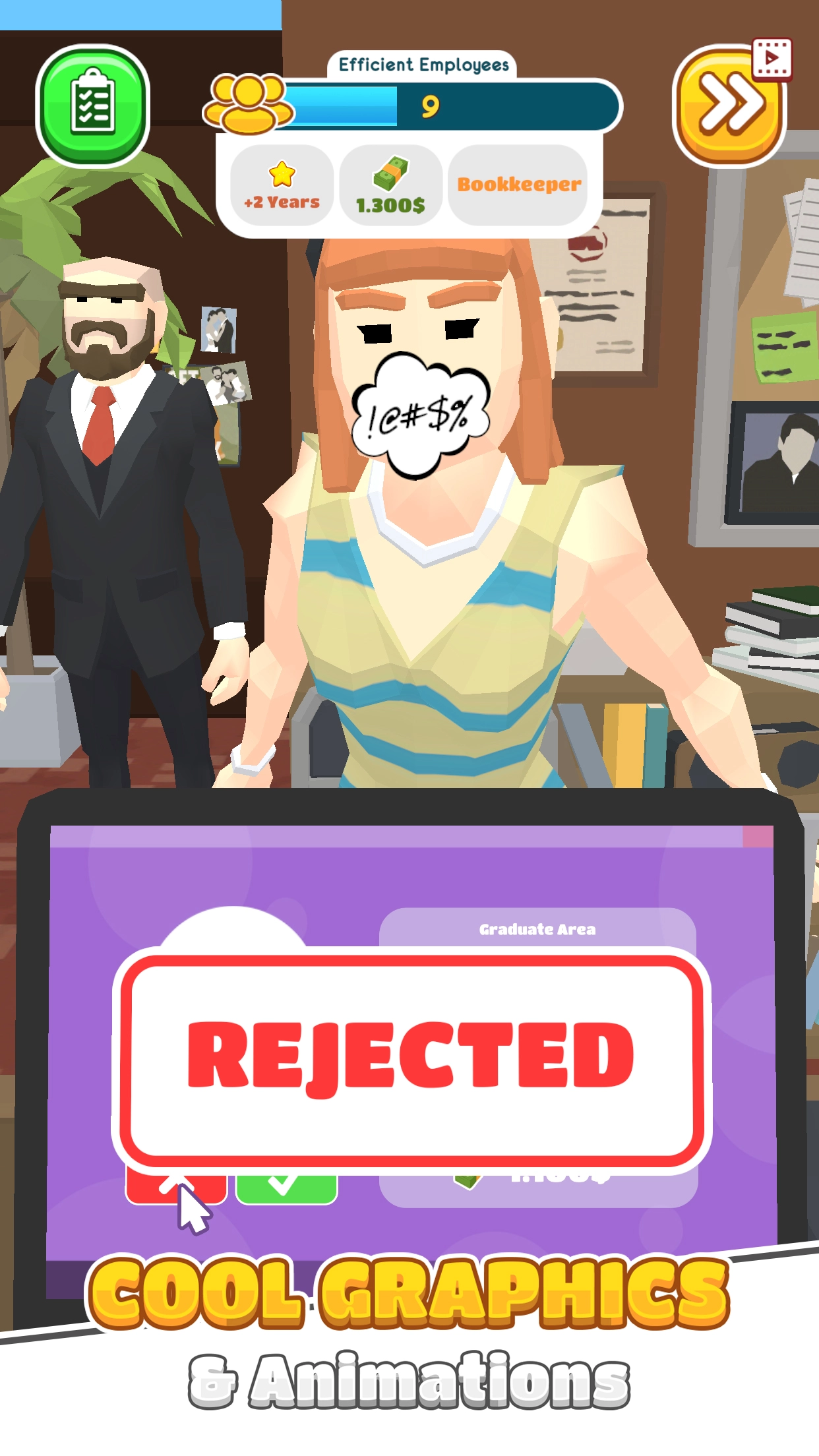 Join Us!
Join us in our magnificent office in Istanbul to produce amazing games and Entertain Billions with us!

You can see open positions or send your CV to hr@studiobillion.com for future positions.
Career